Email Verification Tool
Don't let bounce, disposable, spam-trap and deactivated emails decrease your sending reputation, waste your time and money.
Try It Now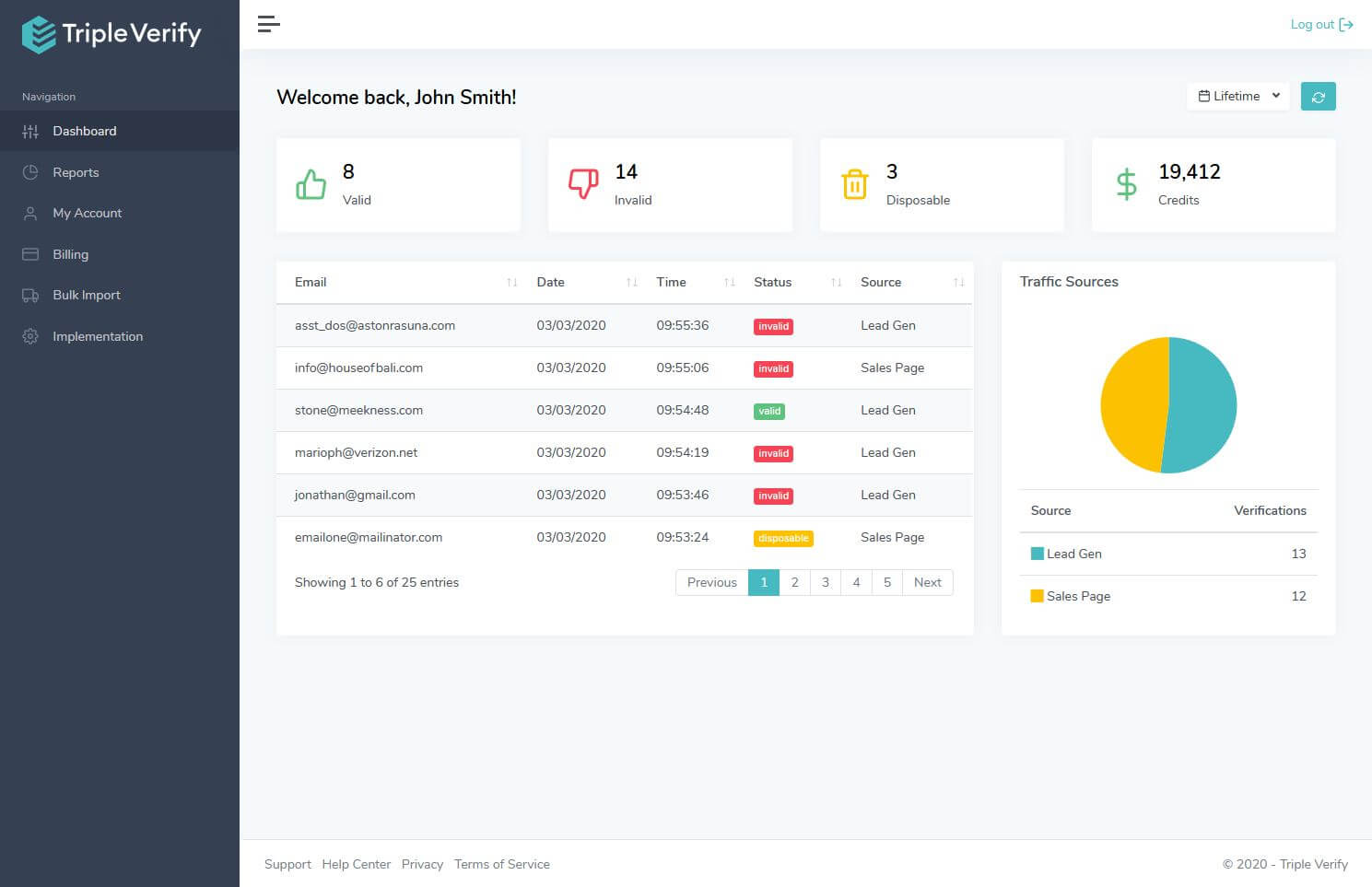 Key Features About Our Software
Start building fast, beautiful and profitable mailing lists in no time using our software.
Minimize Bouncing
Remove invalid and hard bounce email addresses from your database using an SMTP check.
Disposable Email Checker
Checks to see if an email address from a disposable email provider, such as Mailinator exist.
Catch-All Domain Checker
Our bulk email verifier can identify catch-all domains, which return valid for all emails.
Syntax Eliminator
Immediately removes email addresses with invalid syntax.
Anti-greylisting Technology
Simulate a well configured email engine to reduce the number of unknowns.
Email Deduplication
All duplicate email addresses are removed automatically.
*Good to know! Sign up and get 100 free credits, as well as the opportunity to test our list cleaning and API capabilities.
Hot
Sign up today and get 100 free credits
Test it. Love it.
Check for